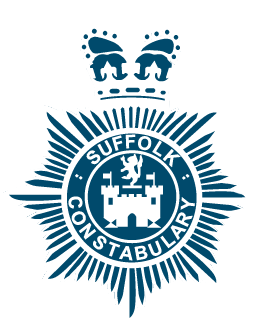 The police scheme that returns your keys
Terms and Conditions: Suffolk SAFEKey
These terms shall govern the supply of services and goods by Keycare Ltd, a company registered in England and Wales under number 01309093 whose registered office is 2 - 3 Quayside House, Quayside, Salts Mill Road, Shipley, BD18 3ST to each of its clients ("the member") to exclusion of all other terms whatsoever (including, but without limitation, the member's own standard terms of business). These terms may only be varied or supplemented with the written agreement of an authorised officer of the database. The database is owned, operated and maintained by Keycare Ltd, on behalf of Suffolk Constabulary for the purposes of administering the Suffolk SAFEKey scheme.
1. Our Rights
1.1 Our services are not available to persons under the age of 18 years. If you do not qualify, please do not use our services
2. Registration
2.1 Registration to the system can take place online, by phone, fax or by post
2.2 Registration of member's details to the database will only take place after payment of £12.00 including VAT has been received for residential properties and £24.00 including VAT for non-residential properties from the member. The following forms of payment will be accepted: Visa, MasterCard, Maestro, annual direct debit or cheque. Credit card payments and direct debit payments can be made on-line via the website or over the telephone.
2.3 Following registration the member will be issued with a welcome pack containing a Suffolk Constabulary branded key fob carrying a unique reference number. This will be delivered to the member's specified home address by second-class post. The unique fob number and post code will be needed by the member to access their details on-line to update any information. Keycare Ltd is not responsible for any actions that take place should the member make their log on details available to third parties.
3. Member's Data
3.1 It is the responsibility of the member to ensure that the details kept on the database are accurate and up-to-date.
3.2 Member's data will be held on the database and will be housed on a standalone secure server sited at Keycare Ltd.
3.3 Personal Information held on the database may only be used by Suffolk Constabulary Control Room staff as a way of locating a key holder for a particular property. In agreeing these terms and conditions "the member" authorises Suffolk Constabulary to allow the other Emergency Services to access their record in the event of an emergency.
4. Limitation
4.1 Membership of the scheme does not guarantee Suffolk Constabulary attendance to a member's property in the event of an incident.
4.2 Membership of the scheme does not preclude Suffolk Constabulary from making an enforced entry into a member's property in the event of an emergency.
4.3 Membership of the scheme does not mean that Suffolk Constabulary guarantee the return of lost or stolen keys, membership enhances the likelihood of Suffolk Constabulary being able to return keys to those who are active members of the scheme.
5. Liabilities
5.1 Keycare Ltd does not accept liability for any actions that may occur as a result of information held on the database
5.2 The member acknowledges that Keycare Ltd will not be liable to the member for any consequential losses (regardless of the circumstances) and any such liability is expressly excluded from these terms and conditions.
6. Miscellaneous
6.1 These terms and conditions shall be governed and construed in accordance with English law and Keycare Ltd and the member agrees to submit to the non-exclusive jurisdiction of English Courts.
6.2 Nothing in these terms and conditions shall prevent or hinder either Keycare Ltd or the member from complying with their legal obligations as to disclosure or otherwise under the General Data Protection Regulation (GDPR), Data Protection Act 2018 and the Consumer Credit Acts 1974.
6.3 Keycare Ltd shall not be liable to the member or be deemed to be in breach of these terms and conditions by reason of any delay in performing, or any failure to perform any of it's obligations arising from these terms and conditions if the delay or failure was due to any cause beyond the reasonable control of Keycare Ltd.
You can register online by clicking Join Now or by calling 08444 121 802*.
* The service charge cost for calling this number is between 0p and 7p per min. You will also be charged an access charge by your phone company.